Yuhua Market and Hawker Centre is tucked away in a crevice at Chinese Garden near its MRT station. The place may be small, but it is bursting with stalls that serve up an array of delicious and affordable local food.
From cheap xiao long bao to sinful bowls of laksa, here are our top 7 stalls here at Yuhua Market and Hawker Centre that have successfully (and effortlessly) won over our hearts and our stomachs.
---
AH WEI JING DIAN (#01-220)
---
For those of you who love xiao long bao but do not wish to splurge on them, Ah Wei Jing Dian is the solution to all your problems.
Here, they sell cheap yet delicious xiao long baos that will satisfy your cravings. Aside from that, they also have an array of other scrumptious Chinese dishes for you to tuck into such as la mian and pan-fried dumplings.
---
FAMOUS SENG HENG FAMILY RESTAURANT (#01-226) 
---
Fans of prawn noodles will be delighted to know that Yuhua Hawker Centre has a stall that dishes out some pretty solid prawn noodles. With an incredible, robust soup and tender, succulent prawns, this humble stall may be your new favourite place to satisfy your future cravings for prawn noodles.
---
FAMOUS SUNGEI ROAD TRISHAW LAKSA (#01-207) 
---
There are many stalls across Singapore that sell really mouthwatering, fragrant bowls of laksa, but this place definitely has to be one of our top favourites. Famous Sungei Road Trishaw Laksa wasn't showing off when they put the word famous in their stall name—the laksa here seriously deserves to be famous.
---
GRANNY'S PANCAKE (#01-185)
---
For those of you who are craving traditional peanut pancakes, Granny's Pancakes is the place for you. Here, they sell slices of this goodness for less than a dollar and one slice of this crispy, doughy goodness is just not enough for us. We suggest getting 10 to be safe.
---
GUANG TAI LOR MEE (#01-189)
---
For a bowl of delicious, no-frills lor mee, we recommend Guang Tai Lor Mee. Wet, rich and smooth all at once, this place sells generously filled bowls of lor mee that are incredibly addictive to slurp. We also love how they put copious amounts of pork belly slices in here, giving the overall dish a more meaty quality!
---
JING JING CARROT CAKE (#01-226)
---
Who can resist a plate of perfectly charred carrot cake? We certainly can't!
Our new go-to place to get some of that scrumptious wok hei goodness would definitely be Jing Jing Carrot Cake. They serve up both the black and white versions here, and both are equally delicious!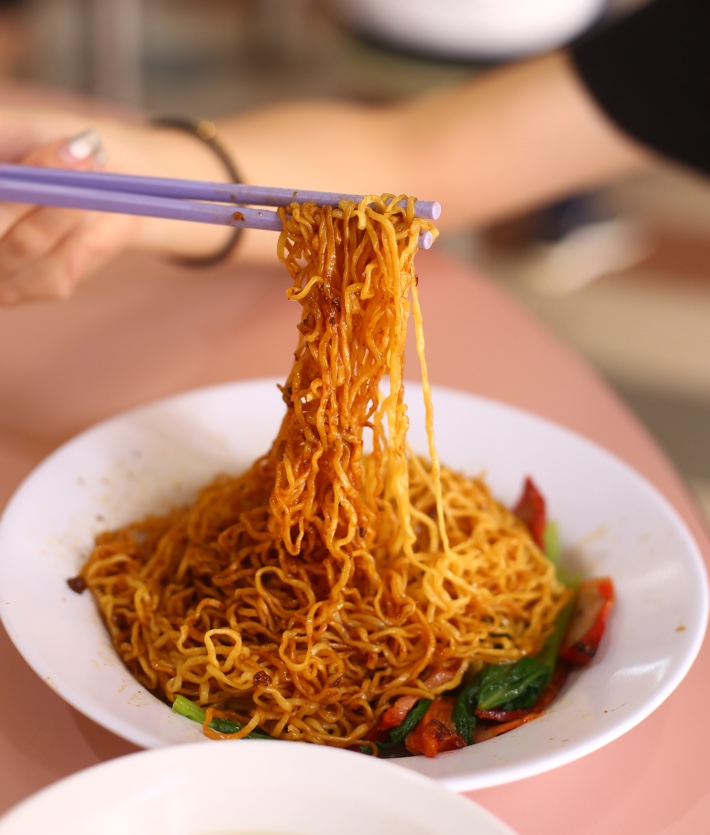 ---
POON KEE WANTON NOODLE (#01-200) 
---
Wanton noodles are a staple of every Singaporean's diet and we love the ones served here at Poon Kee Wanton Noodle. We like how the noodles here are thinner and springier than your average wanton noodles and it gives the dish a unique texture that we very much prefer.
347 Jurong East Avenue 1
Singapore 600347
Daily: 6am – 8.30pm
Nearest Station: Chinese Garden