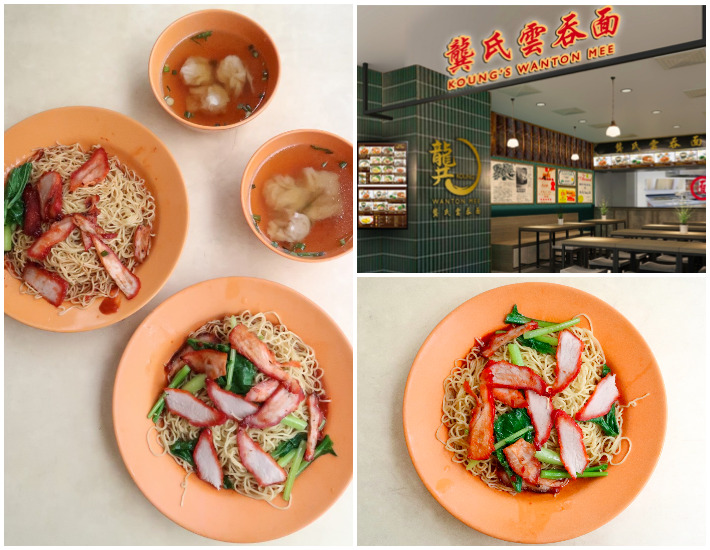 Koung's Wanton Mee—famous wanton mee in Aljunied—opens a new eatery at Jem.
With more than 50 years of history, this family-run eatery is recognised for its skilled execution of all aspects of the wonton mee.
Founded in 1964,  Koung's Wanton Mee started as a pushcart before expanding to a stall at Geylang Lorong 12 in the late 1960s. It operated for over 36 years before it moved to Geylang Lorong 13 where it stayed for 12 years. Then, it moved to its current location at 205 Sims Avenue in 2013.
What sets Koung's Wan Tan Mee apart from other wonton mee stalls is the fact that aside from getting their noodles from a supplier, all other ingredients freshly made in-house. Their wonton is handmade, char siew charcoal-grilled daily and the chilli sauce is made from their very own unique recipe.
We appreciated the tenderness of the char siew meat and the addition of water chestnuts in the wonton which gave the wonton a slight crunch.
As for their signature chilli sauce, it invoked a sense of familiarity with its sweet yet spicy taste but was yet distinct from the other bowls of wonton mee we've enjoyed. We were also glad that Koung's Wan Tan Mee did not stinge on the portion of chilli sauce which a dream pairing with the noodles.
50 Jurong Gateway Rd, #B1-K14, Jem, Singapore 608549