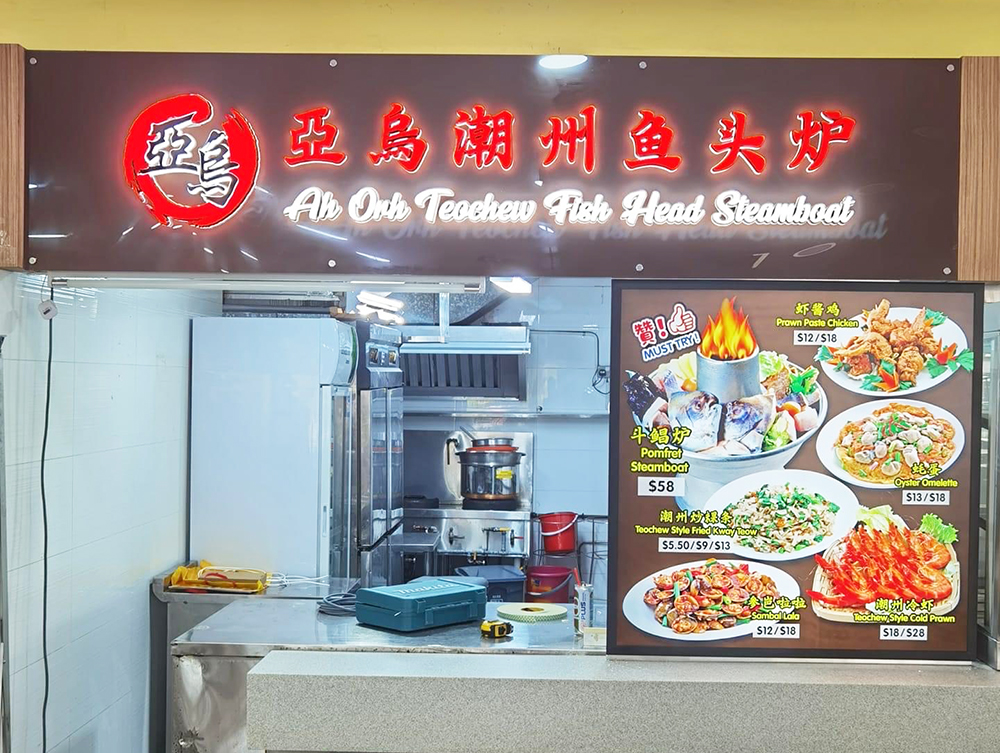 Old-school Ah Orh Teochew Restaurant is opening a new Teochew fish head steamboat stall in Bedok.
Ah Orh Teochew Restaurant at Jalan Bukit Merah is one of the oldest Teochew restaurants in Singapore and it is known for serving authentic Teochew dishes such as Steamed Promfret, Oyster Omelette, Chilled Jelly Pork and Prawn Roll.
The new Ar Orh Teochew Fish Head Steamboat will be located at 739 Bedok Reservoir Road and it will be opening on 10 September 2020. Other than its signature Pomfret Steamboat (S$58), you can expect other popular zichar dishes including Oyster Omelette (S$13), Teochew-style Cold Prawn (S$18), Teochew-style Fried Kway Teow (S$5.5) and Prawn Paste Chicken (S$12).
Ar Orh Teochew Fish Head Steamboat
739 Bedok Reservoir Road
Singapore 479739
Photo credit: Ar Orh Teochew Fish Head Steamboat