The local-favourite Alexandra Village Food Centre is known to house several food gems. Its accessible location is perfect for hungry office workers, locals and travelling tourists to taste of Singapore's hawker culture.
Undoubtedly, one of Alexandra Village Food Centre's stars is Xiang Jiang Soya Sauce Chicken—having been even listed on the Michelin Guide. Here is what we thought about this hot-spot at Alexandra Village Food Centre!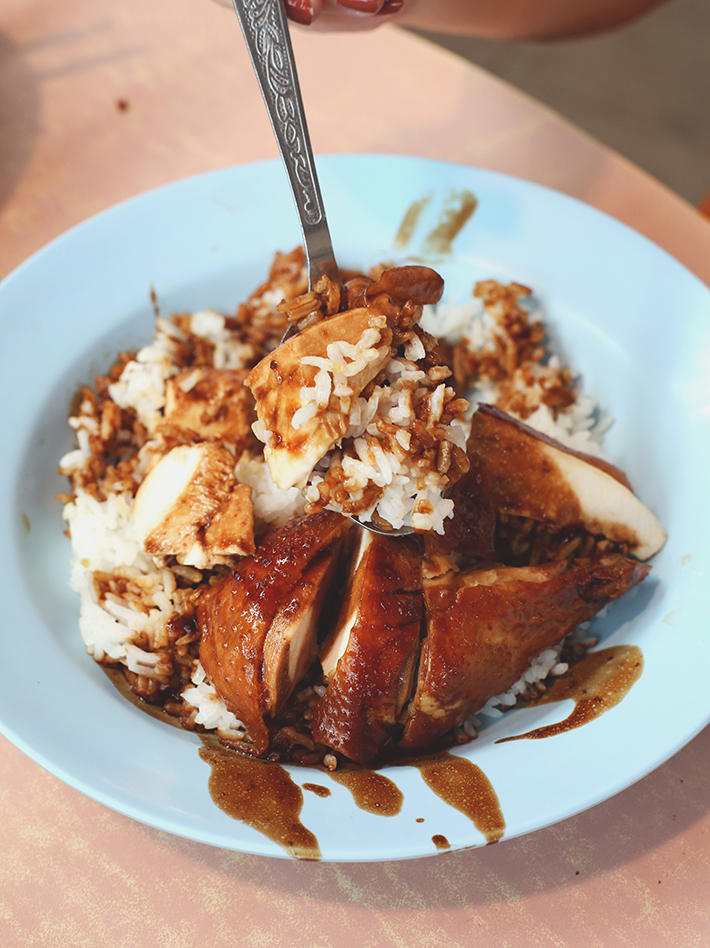 We tried their Soya Sauce Chicken Rice (S$3.50) first and we are safe to say it didn't disappoint. The dish consists of juicy slices of chicken, a bowl of broth and rice doused in their signature soy sauce.
The undoubted star of the dish had to be the almost melt-in-your-mouth cuts of chicken. We aren't kidding when we say the meat was glistening. Tender and juicy, these succulent slices went perfectly with the soy sauce. We simply couldn't get enough.
The soup that came along with the chicken rice was the perfect accompaniment to the flavourful dish. It was mild yet still very delicious with hints of dried prawn roe.
If you're coming with a group of friends, Xiang Jiang Soya Sauce Chicken also serves up their delicious chicken in Whole (S$20), Half (S$10) and Quarter (S$7) portions!
Xiang Jiang Soy Sauce Chicken definitely ranks pretty high on our list of the best hawker stalls in Singapore. Affordable, quality and bursting with flavour, this gem is a must-try in Singapore. We're not the only ones who think this way, so expect a long line when you're there!
Xiang Jiang Soya Sauce Chicken
120 Bukit Merah Lane 1, #01-77
Alexandra Village Food Centre
Singapore 150120
Tel: +65 9185 7756
Wed to Mon: 7am – 2pm
(closed on Tuesdays)
Nearest Station: Queenstown