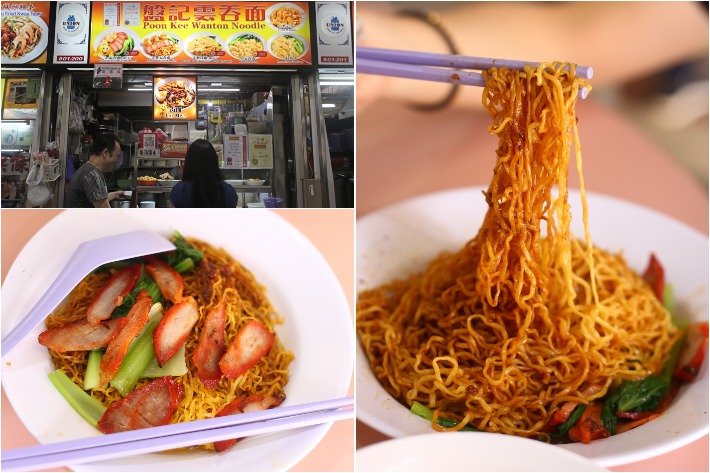 If you're all the way in the West and find yourself craving for a decent plate of wanton mee, Poon Kee Wanton Noodles, a stall tucked away in Yu Hua Market & Hawker Centre, is a good bet.
This humble stall specialises in classic wanton mee as well as various dumpling soups. What got us curious was the snaking queue outside that, if anything, spoke volumes about how good their food is.
The stall is not hard to miss due to its brightly lit yellow signboard and judging by the long queue in front of the stall, it's pretty hard to miss.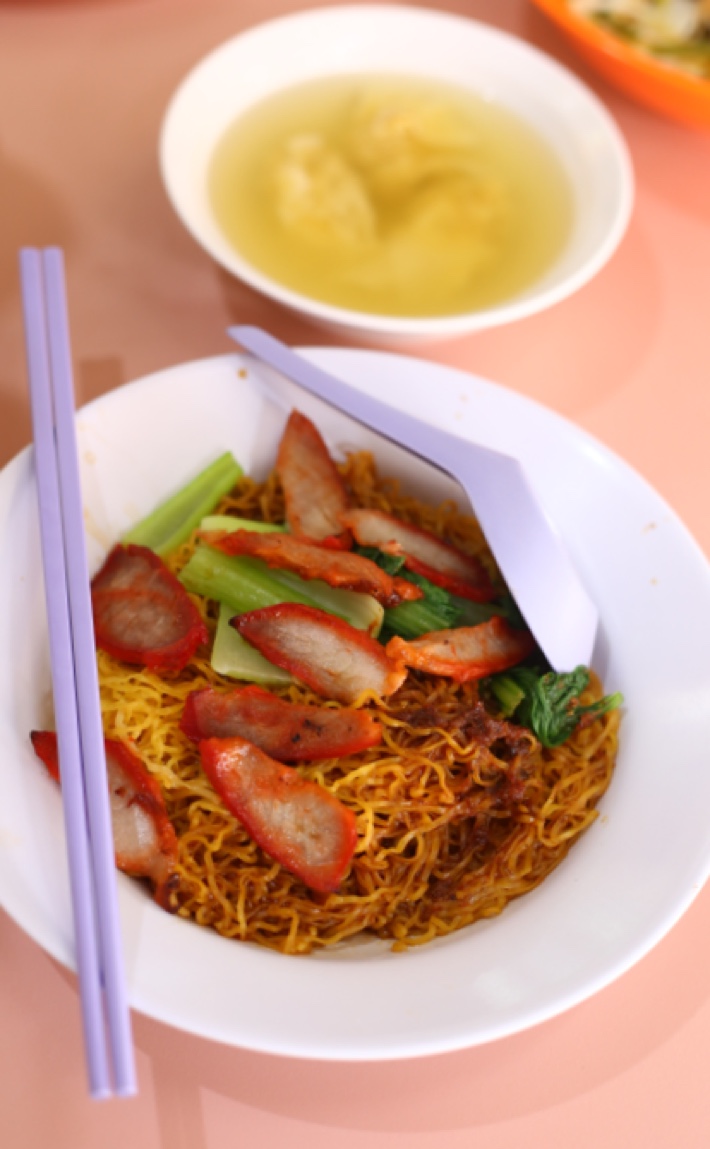 We ordered a plate of their dry classic wanton noodles (S$3) which came simply presented with boiled greens on the side and sliced char siew scattered over top. The portions were not massive, but they were decent enough to fill you up.
The char siew was sweet and flavourful and as much as we're used to thicker, more heavily charred versions of char siew, we must admit we rather enjoyed this thin alternative. The wantons were delightfully plump and juicy.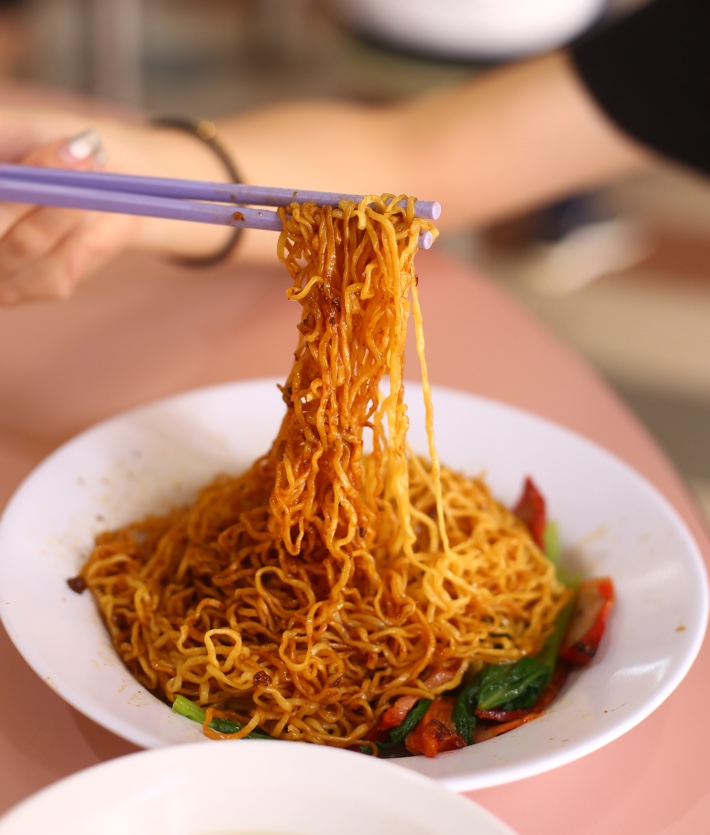 Here, their noodles are much thinner than your usual wanton mee noodles with a springy texture. Providing a good amount of chew and holding onto the sauce well, every mouthful was heaven.
Poon Kee Wanton Noodles
347 Jurong East Avenue 1, #01-200
Singapore 600347
Daily: 6am – 8.30pm
Nearest Station: Chinese Garden