Wanton mee is a Cantonese noodle dish that is widely enjoyed by both Malaysians and Singaporeans. Foreigners who make a trip to either one of these countries often make it a point to try this classic dish when they are visiting. What many people may not be aware though, is that there are different versions of wanton mee served between the two countries and even among the different states in Malaysia!
If you have yet to try authentic Malaysian-style wanton mee, one popular dining establishment to try at is Ho Seng Kee which is conveniently located in City Square Mall. The wanton noodle house takes pride in making noodles from scratch in-house daily, using their own recipe.
What is interesting about Ho Seng Kee is that they also serve other creative styles of noodles such as prawn dumpling mee and Homemade Pandan Mee. With both the classic and modern wanton noodle creations under one roof, you will never run out of options at this casual dining restaurant.
Having been around for more than 81 years, Ho Seng Kee is an established brand among locals and even Singaporeans. The owner started his business with only a mobile pushcart and earned a steady reputation through serving delicious bowls of wanton mee. Today, it is has turned into a spacious dining restaurant and is currently managed by the family's third generation.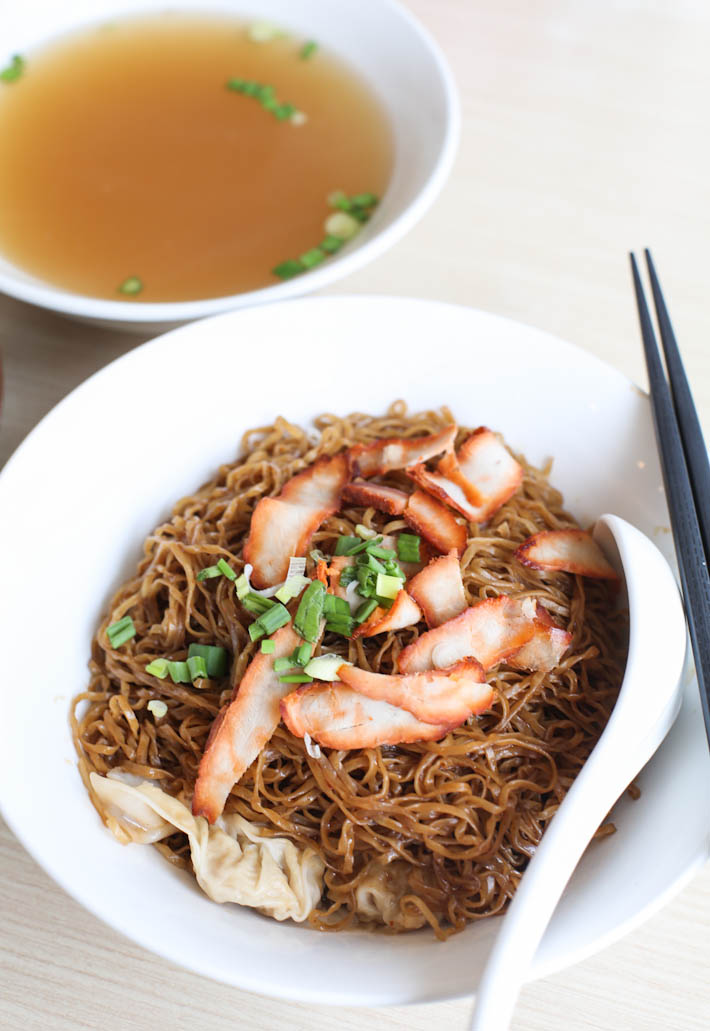 We went to Ho Seng Kee with high expectations of their wanton noodles and decided to try the Wanton Mee Special Large (RM8.90). The large bowl of wanton mee came in a shiny, glorious shade of brown, topped with slices of wanton meat and plump boiled wanton.
While we were truly impressed by the aesthetics of this dish, the taste was, unfortunately, not up to expectation as the noodles were a tad too dry and plain for our liking. We would recommend adding some chilli into your dish to make it more flavourful.  However, the juicy wantons did compensate with its generous and tender meat fillings.
If you are looking for something out of the ordinary, why not go for their Handmade Pandan Mee (RM9.50) instead? It may not be your classic wanton mee but we actually preferred this instead. The smooth noodles carried a hint of pandan essence without it being overpowering and was very palatable without the need for extra condiments.
While we wouldn't make plans to cross the border for Ho Seng Kee, those who are making a day trip to JB should still drop by just to try the pandan noodles as they are unique and cannot be found elsewhere.
Ho Seng Kee
108, Jalan Wong Ah Fook
Level 6, City Square Johor Bahru Shopping Mall
Johor Bahru, Malaysia
Tel: +60 012 710 7140
Daily: 10am – 9pm