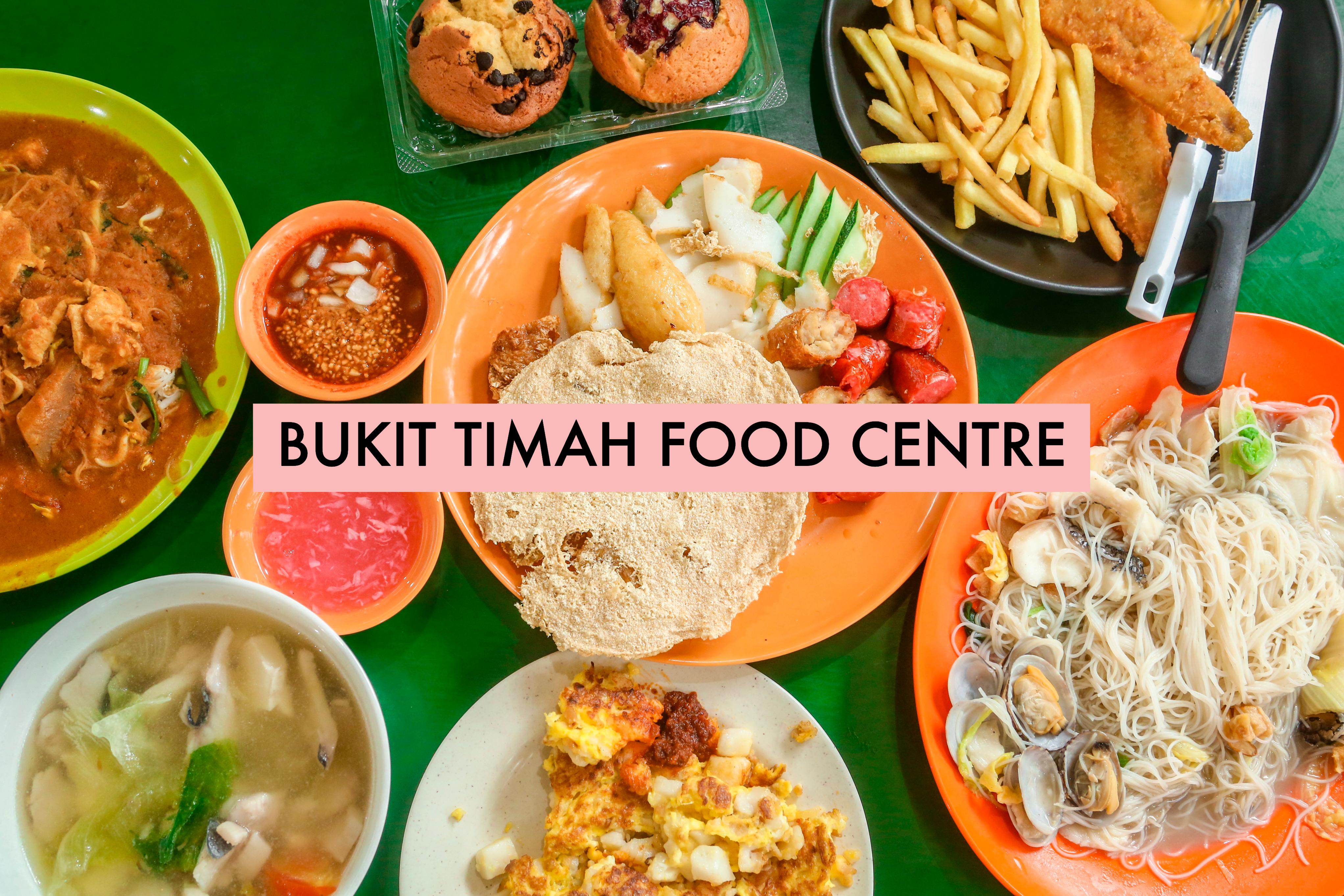 When it comes to Bukit Timah, one's minds would naturally wander to Bukit Timah Hill where the highest natural point in Singapore is.
For us, the highlight of any trip to Bukit Timah would be a visit to Bukit Timah Food Centre—a huge food centre home to plenty of delightful edible treats ranging from muffins to one of the best fish soups you can get your hands on. Here's our take on 7 popular stalls in this food centre, and whether or not they are worth a try!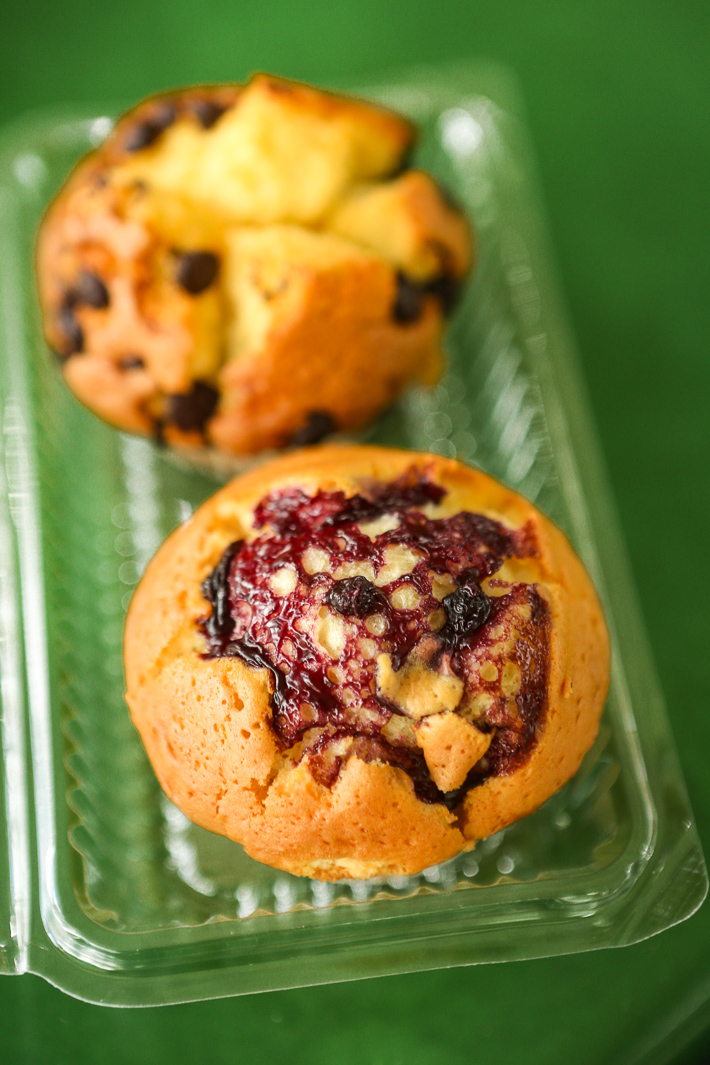 ---
---
Grab a muffin or two for breakfast at SL II Muffin, a stall in Bukit Timah Food Centre popular for their fresh bakes and pastries.
Priced at S$1.50 each, their Blueberry Muffin and Chocolate Chip Muffin were served fresh and warm, and were remarkably soft and fluffy and boasted strong notes vanilla. Apart from a delectable range of assorted muffins, egg tarts and cheese tarts are also sold here.
Stall #02-201
---
---
Those who frequently patronise Bukit Timah Food Centre should be no stranger to this stall as this is one where you'd see a crowd during lunchtime—and for good reason.
For a hearty and satisfying meal, order yourself a portion of the La La Sliced Fish White Beehoon (S$5). This decently priced plate sees a generous helping of toppings, including batang sliced fish, lala, greens and white beehoon doused in a savoury soup that will have you wiping the plate clean in no time.
Stall #02-180
---
---
A stall we reckon everyone must make a point to try when in Bukit Timah Food Centre would be Leng Kee Fish Soup. Their signature fish soup (S$5) is well worth the wait and one we dare crown as one of the best in Bukit Timah.
Featuring a mildly sweet soup that is full-bodied in flavour, the highlight of our dish is no doubt the fresh fish slices which came in generous portions. The thick fish slices were thick and firm and aptly tender and freshness is a guarantee!
Stall #02-192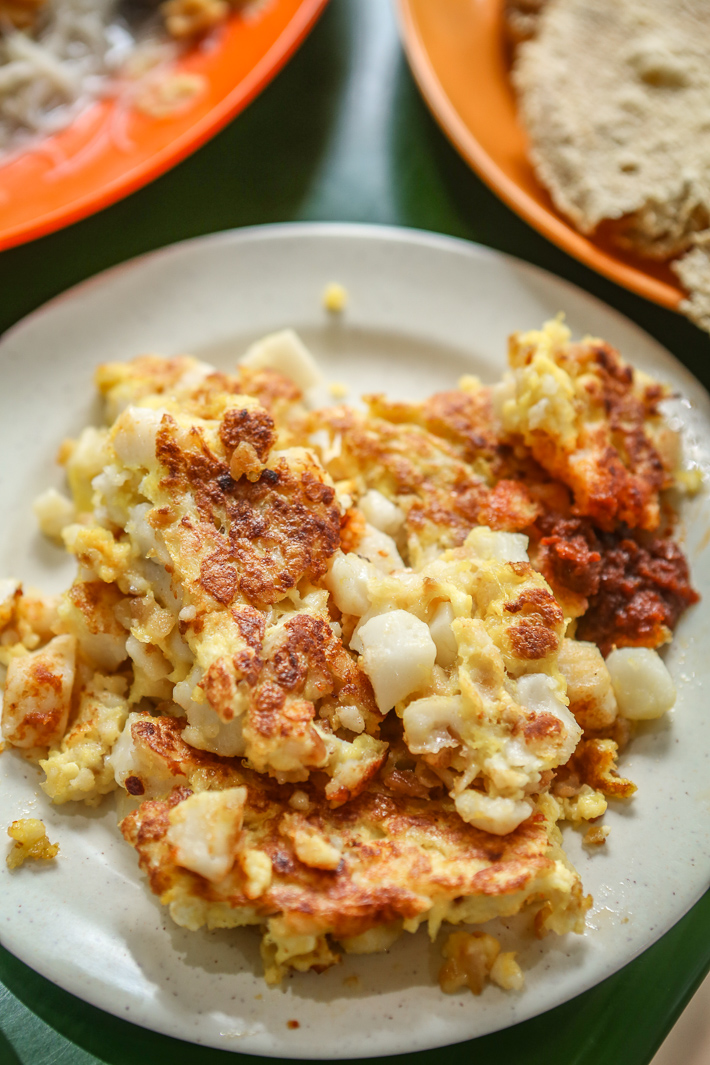 ---
HE ZHONG CARROT CAKE
---
A stall so popular amongst the crowd that they had to open another unit in the same food centre is He Zhong Carrot Cake.
He Zhong skips the black and just serves white carrot cake. Served in 4 different sizes, the S$3 portion is enough to feed 2 as a side dish. Fried till golden brown on the edges, their rendition sees a much larger portion of eggs mixed into the carrot as compared to your typical stalls, while the radish is pillowy soft and fluffy.
Stall #02-185
---
---
For fans of satay beehoon, make no mistake and join the queue for Sin Chew Satay Beehoon, a stall that remarkably popular amongst the crowd.
As compared to Michelin Bib Gourmand-listed Shi Wei Da Satay Beehoon at Bedok 85, Sin Chew Satay Beehoon's rendition was less nutty, yet flavourful and creamy nonetheless. We especially appreciate that they aren't ones to skimp on the amount of ingredients in the dish—ours had prawns, sliced fish, kang kong, beansprouts and cuttlefish!
Stall #02-162
---
---
Zhong Zhong Fine Spice is also one stall that sees a perpetual queue no matter the time of the day. Fried there and then upon ordering, they offer a variety of ingredients that customers can pick from as to their liking. The prawn cracker comes highly recommended by us and it is also the most popular item there.
Get yourself a serving of their beehoon (S$1.50) to complete your meal!
Stall #02-148
---
GENESIS KITCHEN
---
Serving a plethora of Western mains, Genesis Kitchen is hard to miss. Their menu ranges from pasta dishes to burgers and classics such as the Fish & Chips (S$7), which was our pick of the day.
Served with a side of fries and nacho cheese, the batter was too thick and oily for our liking and the fish inside was bland with a flaky texture. We'd give it a miss the next time we're here at Bukit Timah Food Centre, but if you're hankering after Western food, we'd suggest you skip the Fish & Chips.
Stall #02-198