Are you one of those that travel for music festivals and your favourite DJs? If nightlife plays an important factor on determining your upcoming vacation destination, then you are on the right page. There are so many amazing cities out there and several in particular are a must-visit for an incredible night out.
From Island of Gods' Kuta Beach to The City That Never Sleeps, here are 12 Nightlife Spots Around The World.
#1 AMSTERDAM, NETHERLANDS
Amsterdam is not just the Capital of the Kingdom of the Netherlands, but is also the clubbing capital of the world. The vibrant city hosts an exciting line up of music festivals all year round and avid fans of electronic music should not miss out on the annual Amsterdam Dance Event.
#2 BARCELONA, SPAIN
Nightlife activities are not confined to just the city centre but sprawled out across the numerous neighbourhoods in Barcelona. Beach parties in particular are exceptionally sexy here in Barcelona!
#3 BANGKOK, THAILAND
The capital of Thailand is notorious for its crazy nightlife. Surely there is a reason why American comedy film The Hangover Part II was filmed there. Bangkok is also a popular destination for the LGBT community. The sheer number of bars and clubs will have you party till the sun rises.
Check out 5 Rooftop Bars in Bangkok with Breathtaking Views of The City.
#4 DUBAI, UAE
Dubai is renowned to be a hot spot for global partygoers and that world-famous DJs such as DJs David Guetta and Martin Garrix do perform at this metropolis from time to time. Do note that most of Dubai's nightclubs do have "short" operation hours whereby the club is crowded by 10pm and closes by 3am.
#5 HONG KONG
When people talk about partying in Hong Kong, it has to be Lan Kwai Fong. That area comes to life at night – with distinctive neon sign boards and a whole sea of well-dressed people. It is also not uncommon to spot Hong Kong celebrities here at night, because Lan Kwai Fong is the place to be when you want to party in Hong Kong.
Check out The Best Bars & Clubs in Hong Kong To Party At.
#6 IBIZA, SPAIN
Parties at Ibiza have been said to be legendary. The Mediterranean island is especially famous for its outdoor music festivals and many travellers travel there just to have a clubbing holiday.
#7 KUTA BEACH, BALI
Who said you can't have fun while being on a budget? Bali's Kuta Beach is a party paradise and alcoholic drinks are extremely cheap (when compared to partying in Western cities). The scenic beach is a surfing spot in daytime and evolves into a party paradise from dusk to dawn.
#8 LAS VEGAS, NEVEDA
As the saying goes, what happens in Vegas stays in Vegas. Las Vegas is literally synonymous with debauchery and we attribute that to its numerous 24-hour casinos, endless hotel parties and world-class nightclubs.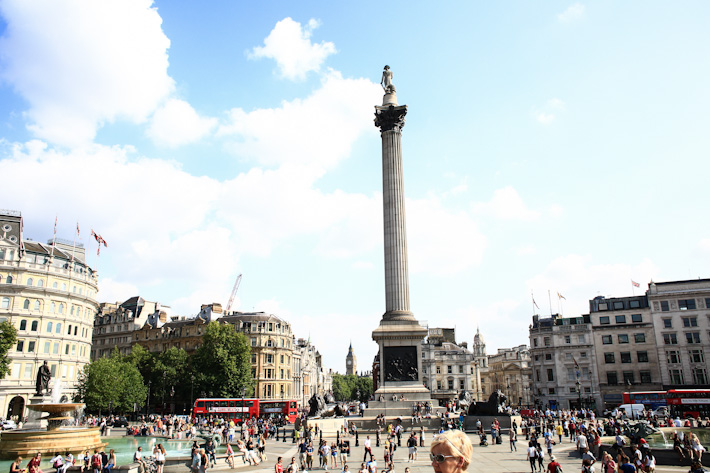 #9 LONDON
The UK city is a wondrous place. London is happening day in, day out. Just when you think it is all about shopping and musicals and burgers, you are wrong. Go to SoHo at night and we promise you will have so much fun partying till you forget about the time. It is also home to many fun gay bars!
#10 NEW YORK CITY
A trip to the Big Apple is certainly incomplete until you paint the town red. After all, this is the city that never sleeps! From cocktail bars, high-end nightclubs to gorgeous rooftop bars, there is everything you can find at this concrete jungle.
#11 SEOUL
Korean-anything is all the fad now, and you'd never imagine how crazy parties in Seoul can be! Hongdae and Gangnam are some areas to be at at night, and it sure helps that drinks are relatively cheap!
#12 SINGAPORE
Singapore has several party areas to love. Many sexy bars and late-night haunts at the Clarke Quay and Robertson Quay area, and Haji Lane is where you can enjoy a round of shisha or two. Do check out Marina Bay Sands for higher-end bars too, as well as the rooftop club – Ce La Vi – which sits on the 57th level and overlooks the Singapore skyline.