McDonald's Singapore has upped the ante and expanded their Signature Collection with the spanking new BBQ Pulled Chicken Burger. This premium burger will be available for a limited time only and is McDonald's Singapore's latest addition to their quality burger collection, alongside crowd-favourite Buttermilk Crispy Chicken Burger.
This Southern-inspired burger features quality pulled white chicken meat, smothered evenly with smoky barbecue sauce. This savoury treat has a tinge of sweetness from the barbecue sauce and the added smoky flavour really brings it up a notch.
The burger also comes with crunchy shredded purple cabbage and carrot for a nice textural variety with every bite you take. Chicken lovers will certainly swoon at the timeless flavours this unique burger brings.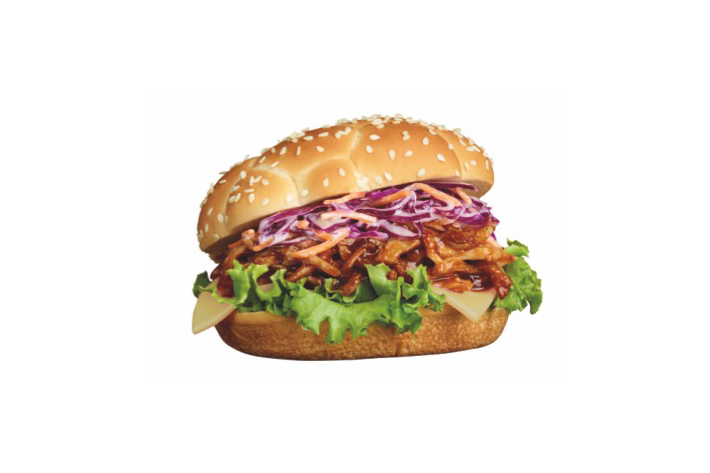 The BBQ Pulled Chicken burger Extra Value Meal, served with French Fries (M) and Coke (S), is available from S$8.45. The burger is also available a la carte from S$6.45.
The BBQ Pulled Chicken burger is available after breakfast hours in all restaurants and via McDelivery from 04 January 2018, while stocks last.
Do not miss out on another limited edition treat that will be introduced alongside the BBQ Pulled Chicken Burger—the Italian Herb Drumlets. McWings fans, you'll be delighted to know that there's another option for you now!
The drumlets are cooked to a crisp, golden perfection and seasoned with herbs such as oregano and basil for an added flavour kick.
The Italian Herb Drumlets is available from S$2.20 for 2pcs and from S$10.80 for 10pcs while stocks last from 4 January 2018, after breakfast hours in all restaurants and via McDelivery.


If you've always had a hard time deciding whether to go for McDonald's delightful Apple Pie or Sundae, you'll be thrilled to know that you can now enjoy it both TOGETHER with the Apple Pie A La Mode.
Velvety vanilla soft-serve is paired with warm Apple Pie and drizzled with your choice of Hot Fudge or Strawberry sauce. What more could we ask for?
The Apple Pie A La Mode is available for a limited time from 4 January 2018 from $2.50 at all McDonald's restaurants, Dessert Kiosks and via McDelivery after breakfast hours while stocks last.