Start embellishing your Instagram feed with these gorgeous murals! Head down to the biggest street arts festival at the buzzing city of Hong Kong!
The area of 64 Wong Chuk Hang Rd, Aberdeen is filled with vivacity and appreciation for the arts. HKWalls 2017 is a showcase boasting impressive wall murals to colour your social media walls ! As contemporary and modern as it looks, the murals carry vital impressions of Hong Kong's profound history. Pop culture is integrally contributed to the showcase, equipping these masterpieces with an authentic touch.
The Chiang Mai-based artist, Mauy Cola's murals will add a wilder touch to your OOTDs. This artist's masterpieces are filled with creatures from his hometown.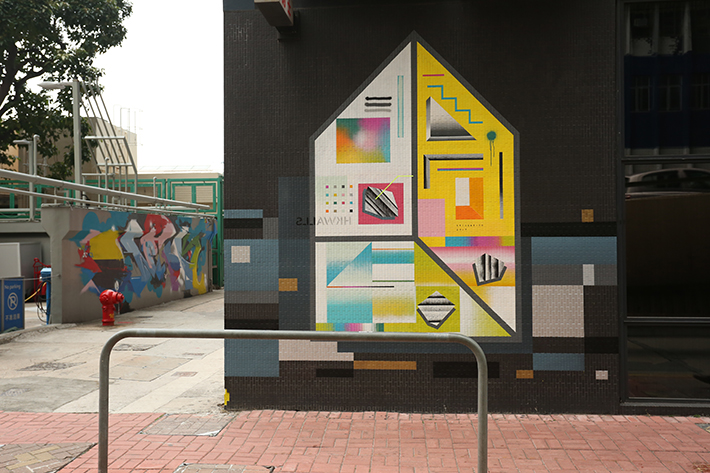 Filipino Muralist, Kris Abrigo wows us with his unique eye for geometry. His murals are meticulous and inventive.
Tuts, an artist from Indonesia, incorporates vibrant hues into his art. Recommended for street style fashionistas!
Abdulrashade showcases dynamic and contemporary art with a marriage of creatures and floral touches, displaying rich Nusantaran culture.
Jecks colours the walls with a distinct and urban road style that bewilders and enraptures the streets.
Skip the insipid, minimalistic backdrops and flaunt more colours on your Instagram feed!
With our ever-changing trends, we are pitted against each other to compete in OOTDs, filters and "likes". Why not find a stunning backdrop to help you with all that? With the ubiquity of social media, it's a brilliant way to spread the love for the arts in Hong Kong.
For more information on HKwalls, please visit hkwalls.org