A relatively unknown hawker centre located in the Southern part of Singapore, Telok Blangah Crescent Food Centre is one which we recently found out, houses a myriad of terrific food stalls. We fell in love with the nasi lemak from Noordima Malay Food Stall and found ourselves sorely addicted to the black carrot cake from Guan Seng Carrot Cake
If it's your first time, here are 6 stalls that you really need to try.
---
GUAN SENG CARROT CAKE (#01-81) 
---
If you're hankering for a fried carrot cake, Guan Seng Carrot Cake is one stall that will have you hooked. Here, they dish out plates of both black and white carrot cake, both of which come with lots of egg. If we had to pick a favourite, we would easily choose the black version. Unlike many, these folks don't skimp on the sweet dark sauce and they fry it to the point that every morsel is caramelised beautifully, giving the dish a deep charred wok hei flavour on top of the sweetness.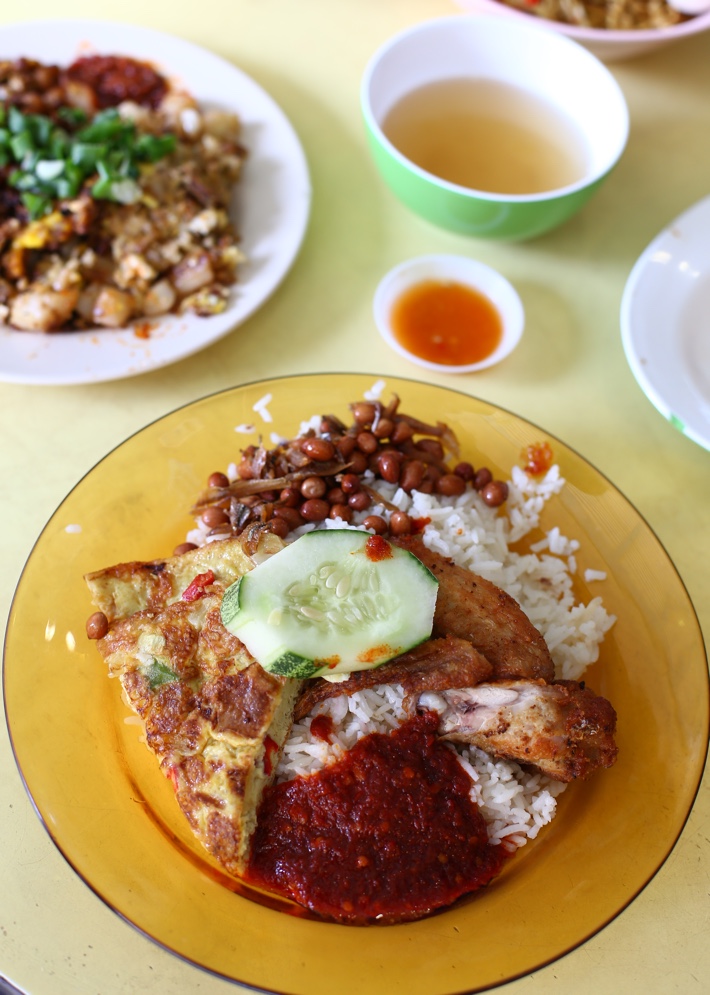 ---
NOORDIMA MALAY FOOD STALL (#01-78) 
---
Serving up humble, home-style Malay food, this humble stall really impressed us their plate of classically done nasi lemak. No gimmicks, no premium ingredients, just a standard plate with every component done right. The sambal was fantastic and the fluffy coconut-infused rice really did well to stand up against the rest of the ingredients on the plate.
For the adventurous, opt for their chilli omelette instead of the standard fried egg. It packs heat, but it's worth it.
---
SONG HENG FISHBALL NOODLES (#01-24) 
---
Fishball noodles stores are a dime a dozen in Singapore and we are constantly sieving through the lot to suss out the ones that sell the best fishball noodles. Song Heng Fishball Noodles is one of them and we are obsessed with their chilli; it is to die for! A S$3 bowl sees a generous serving of 5 fish balls and enough noodles to feed two easily.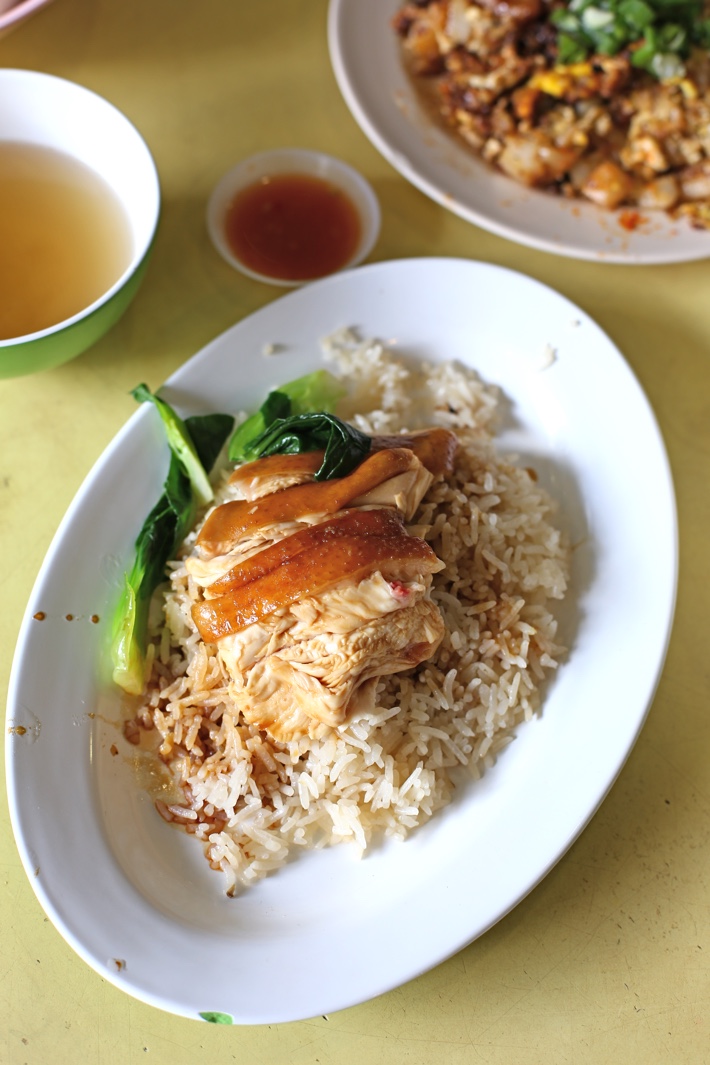 ---
UNCLE LEE'S HONG KONG NOODLE (#01-27)
---
Who needs a Michelin star under your belt when you've got a clientele as massive as Uncle Lee's Hong Kong Noodle & Rice. From the moment we arrive until the time that we left, the queue was snaking with no sign of it reducing in size. The reason? Their succulent soya sauce chicken.
While we opted for the rice option, we notice that many people got the noodle version instead.
---
UNCLE LIM TRADITIONAL PANCAKES (#01-20) 
---
If you're into old-school kuehs and confectioneries, be sure to stop by Uncle Lim Traditional Pancakes before heading off. We got a peanut pancake and a red bean pancake to share and both were still warm, fresh and very delicious.
---
XIANG JI PORRIDGE (#01-98) 
---
If you'd rather opt for something easier on the palate, there's nothing that beats a comforting bowl of congee. Xiang Ji Porridge dishes out bowls of silky smooth porridge that come filled generously with lean pork slices, pork balls and century egg. The flavour is potent and the nuances of fresh ginger, sesame oil and scallions gave us a sense of comfort—the way grandma used to make it.
Telok Blangah Crescent Food Centre
11 Telok Blangah Crescent
Singapore 090011
Tel: +65 6225 5632
Daily: 6am – 11pm
Nearest Station: Telok Blangah