For those who have been frequenting Johor Bahru but have yet to venture out further into the areas away from the immigration checkpoint, Soon Soon Heng Bak Kut Teh can be the first on your list. Featuring fall-off-the-bone-tender pork ribs and a broth so delectable that it is almost a crime let any go to waste, this restaurant might just set the bar high for your future eats in JB!
It is indeed difficult to find local eateries that check off both affordability and quality, but trust us when we say that Soon Soon Heng Bak Kut Teh is a must-try when you are in JB.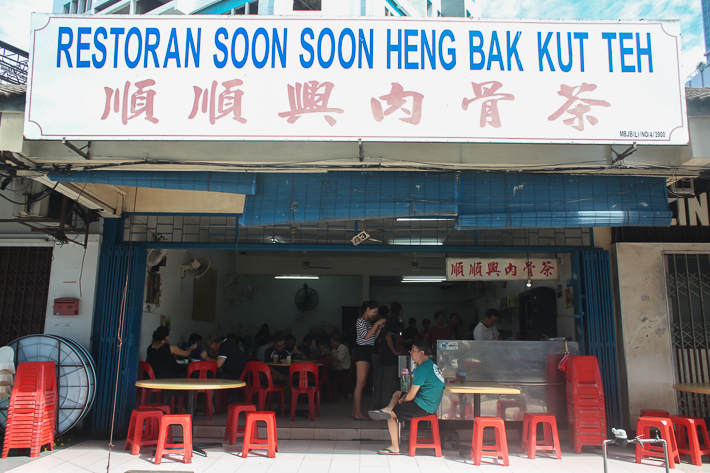 Situated just opposite KSL City Mall, it takes just a short 10-minute drive to reach Soon Soon Heng Bak Kut Teh from Johor Bahru City Square. It is one of the roadside eateries and it is difficult to miss, although it may take you a while to locate it if you are not familiar with the area.
Every serving of Soon Soon Heng Bak Kut Teh is customisable—diners get to choose what goes into their portion of Bak Kut Teh upon ordering. We had enoki mushrooms, button mushrooms and beancurd skin to go along with our pork ribs, and we also ordered salted vegetables (RM3.50) and fried dough fritters (RM1.70) as accompaniments to our meal.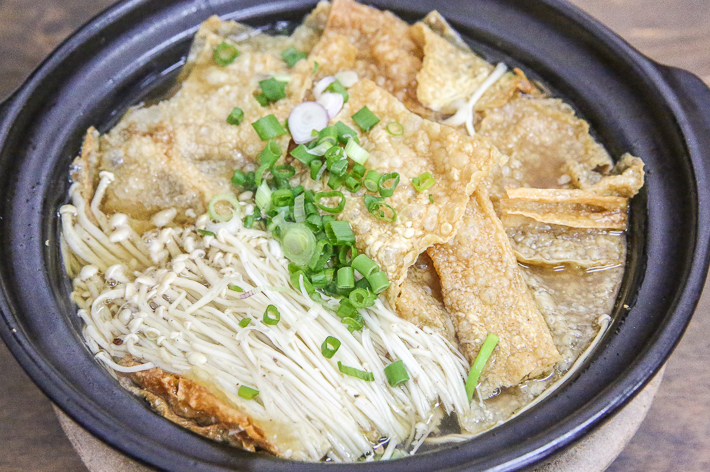 To say that the Bak Kut Teh broth at Soon Soon Heng is flavourful would be an understatement. We love how the herbal taste of the broth was prominent yet not too overpowering, allowing it to maintain an overall savoury taste. The generous portion of tender and juicy pork ribs only convinced us further that this is one restaurant we would come back for the next time we are in JB.
At RM11 per pax, the affordability of the food at Soon Soon Heng only makes this eatery even more attractive.
Fans of Bak Kut Teh need to know of this place—when in JB, this is a must-try.
Soon Soon Heng Bak Kut Teh
43, Jalan Serigala, Taman Abad
80250 Johor Bahru, Johor, Malaysia
Daily: 9am – 9pm