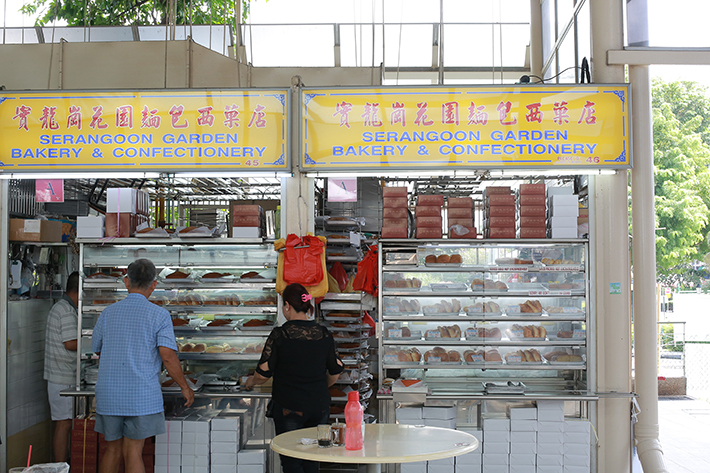 There is something so appealing about Singapore-style old-school breads. Or better recognised as buns.
Pillowy soft with a brown skin and white interior, tears apart easily, and exudes a distinct fragrance that we grew up knowing. We are always up for a good traditional bun or two. Or three. And while everyone has their favourites, we grew up with Serangoon Garden Bakery & Confectionery at Serangoon Garden Market and it is our go-to place whenever we need some simple comfort.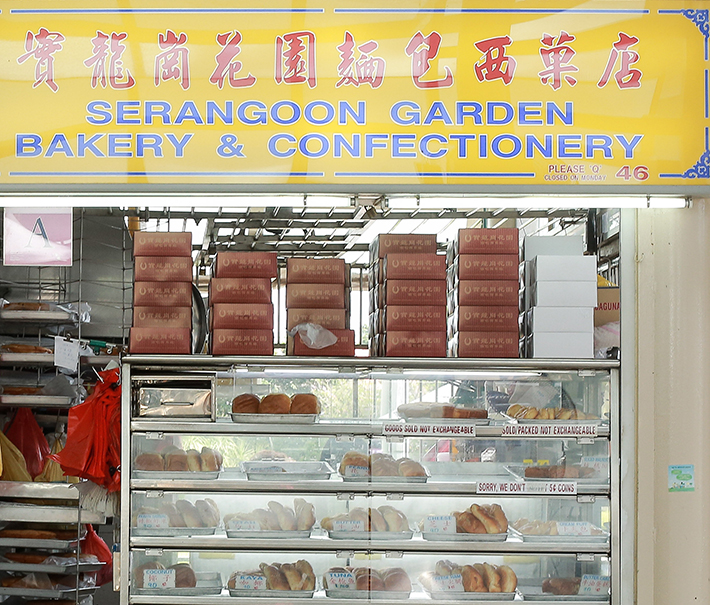 The daily fresh bakes from Serangoon Garden Bakery & Confectionery are a true testament to the standards of old-school local-style breads. The stall occupies two units in Serangoon Garden Market, and since young, we've watched the two uncles picking breads from the shelves and calculating the total sum in godlike speed.
Queues are often seen especially in the morning when trays after trays of freshly baked buns are put up, and during lunch hour. Very often, they sell out by 2pm.
The Butter  Bun is probably the most famous one, while the Cheese Bun comes close in terms of popularity. The Hamburger is essentially chicken luncheon meat enveloped in soft bun, and the Kaya Peanut is our all-time favourite.
There are a range of cakes too, from walnut to banana.
The aroma of the bakes often fill the market, and despite inflation and rising food costs, their prices remain low and the uncles are ever humble of their successes.
It makes our day every time we take our pick from the many shelves, and there is something therapeutic about hearing the plastic lids close one after another every time the uncle reaches out to grab a bun with his thong. Who else grew up with such memories and sentiments of Serangoon Garden Bakery & Confectionery too?