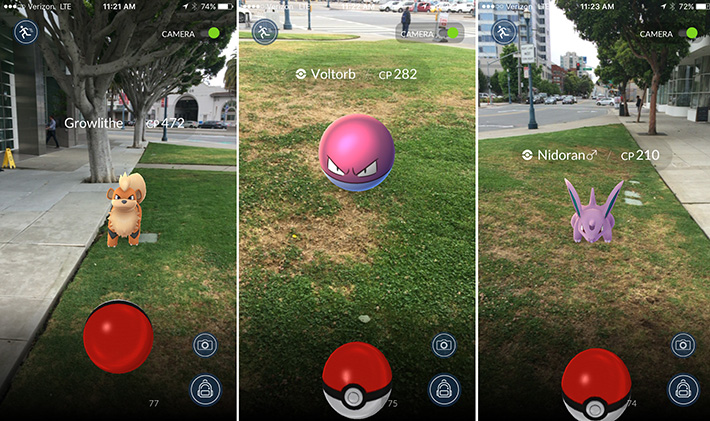 Image: www.theverge.com
We are all familiar with the one game that has been taking over pretty much everyone's lives. Yes, Pokémon Go has taken over the world. While the game has made the creators at Niantic very happy, people are constantly discussing about how hazardous the game can get.
When Pokémon Go was first launched in Singapore, it took the country by storm. So much so that the Singapore Police Force had to send out a warning, telling the civilians to be cautious when playing. People have fallen, got mugged, trespassed among many other ridiculous things. And it had the world wondering – is this game really worth the potential risks and trouble?
The game has undoubtedly brought about lots of entertainment and laughter, but there are also news reports every other day – about people landing themselves in hilarious and ridiculous situations, and here are just some of our favourite ones that had us laughing like crackpots.
#1 GOODBYE, LIFE
A guy in New Zealand resigned from his full-time job to catch 'em all. He was a barista and bartender, but now he has quit all of that noise to travel around in bid to catch all 250 Pokémon. When will he realise that he actually needs to pay rent?
Source: CNN
#2 PLUNGING INTO THE DEEP END
The opening screen of Pokémon Go states that all users should watch where they are going when they are playing. Two San Diego men did not heed the words of the wise Gyarados and accidentally plunged several stories off an E Street cliff. They were taken to the hospital with unknown injuries.
Source: CNN
#3 GAME FIRST, STAB WOUND SECOND
A man in Oregon, USA said that he was stabbed, but continued playing because of reasons nobody could comprehend. It was only after he satisfied his need to catch 'em all, that he decided to seek treatment for the wound. "It's important to me," he said, of the game and not the concept of human survival. "I've got to basically catch 'em all."
Source: CNN

Image: www.forbes.com
#4 CROSSING THE LINE
This is an actual tweet from the Arlington Cemetary, "We do not consider playing Pokémon Go to be appropriate decorum on the grounds of ANC. We ask all visitors to refrain from such activity." Do people not have any manners and respect?
Source: Twitter
#5 POLITICAL BANTER
Pokémon Go is taking over politics. The president of Israel posted a hilarious shot of a Meowth hanging out in his digs (the caption says 'Call security'). We can't say we are not impressed.
Source: Facebook
#6 THAT WAS AWKWARD
U.S State Department spokesman John Kirby called out a reporter for playing Pokémon Go during a daily briefing. The briefing, covering efforts to combat the very real threat of ISIS in the Middle East, was brought to a halt when Kirby asked a reporter "You're playing the Pokémon thing right there, aren't you?" Yikes, that was awkward.
Source: IGN

Image: www.pcadvisor.co.uk
#7 SURPASSING THE LIMIT
While in Rio for the 2016 Olympics, Kohei Uchimura told Kyodo News that after playing Pokémon Go in Brazil, he racked up a ¥500,000 bill for overseas data usage. Lucky for him, his carrier handled the overage with a kind heart and switched him to a daily overseas flat rate plan for ¥3,000 per day. This game can really be costly!
#8 RIDICULOUS BREAK IN
In Toledo, Ohio, two Pokémon Go players broke into the zoo overnight to catch Pokémon. Police apprehended the suspects near the tiger exhibit. The Toledo Zoo banned the two players, but welcomes other players who want to capture Pokémon at the zoo with paid admission and during normal business hours.
Source: gottabemobile
When will this insanity end?