According to statistics, flight cancellations and delays are especially common. And we are looking at a daily 4-digit number where delayed flights are concerned.
During these unfortunate incidents, we can only hope that we are stuck in an airport with great amenities to keep ourselves occupied during the long wait for the next flight out. So which airports in U.S. are the ones we'd rather get stuck at? Here, we have 7 "choices".
Source: Book2Park
#1 CHICAGO O'HARE INTERNATIONAL AIRPORT
While Chicago O'Hare International Airport isn't the best of the lot, it still makes a great attempt in accommodating travellers on long layovers. Mediate at the yoga room, destress at the onsite spa and treat yourselves to local Chicago dishes such as deep-dish pizza at one of their various eateries.
Source: Starlink Aviation
#2 DALLAS/FORT WORTH INTERNATIONAL AIRPORT
Killing time at Dallas/Fort Worth International Airport is an easy feat. Sleep-deprived travellers can rent a suite at Minute Suites, where you can get a hot shower and peaceful sleep. Yogis can drop by the airport's two yoga studios and stretch your tired muscles out. Complimentary wifi is available too.
Source: Fly Denver
#3 DENVER INTERNATIONAL AIRPORT
Art enthusiasts will be more than happy to be stuck at Denver International Airport as the airport is home to an extensive collection of art programs – walk on the longest single-span bridge (an enclosed glass bridge) and check out Leo Tanguma's wall murals. If all else fails, there is free wifi.
Source: Top Limo Las Vegas
#4 MCCARRAN INTERNATIONAL AIRPORT
Getting stuck at McCarran International Airport isn't that a bad thing. Try your luck at the airport's various slot machines (c'mon, it's Las Vegas), visit the art museum, check out the aviation museum, catch up on work with the airport's free wifi and shop till you drop at the newly renovated Terminal 3.
Source: Miami and Beaches
#5 MIAMI INTERNATIONAL AIRPORT
Miami International Airport is a paradise for shopaholics with a penchant for high-end goods. Reputable fashion brands including Coach and Emporio Armani can be found here; we hope your wallets are ready. Alternatively, unwind away at the airport's luxurious spas. Who said money can't buy happiness?
#6 SAN FRANCISCO INTERNATIONAL AIRPORT
Strike a downward dog or retreat into Shavasana at San Francisco International Airport's yoga studios or stuff your faces silly with the impressive selection of local restaurants. Alternatively, keep yourselves busy at the airport's SFO Museum. Live performances are available during festive periods.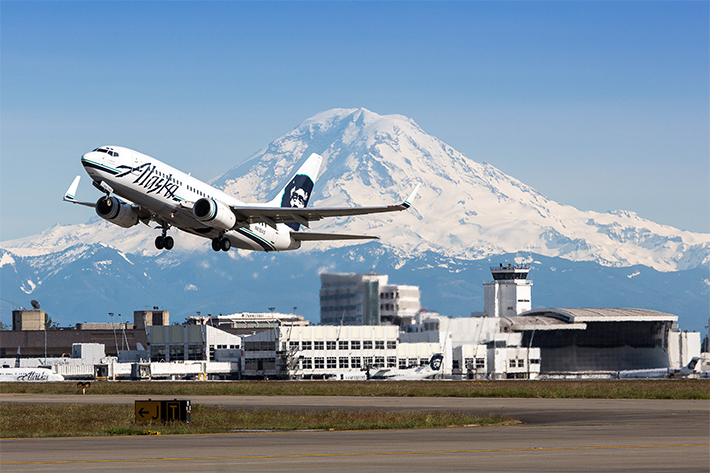 #7 SEATTLE-TACOMA INTERNATIONAL AIRPORT
Source: U.S. Customs and Border Protection
Yeah, we know flight cancellations and delays suck… But Seattle–Tacoma International Airport does make things a hell lot better with their daily live music and decadent gourmet offerings. Comfort yourselves with excellent seafood, indulge in a manicure session or embark on a 0.5-mile-long art walk.